BrianZ's Golf Course Design Resource
Mill Creek Golf Club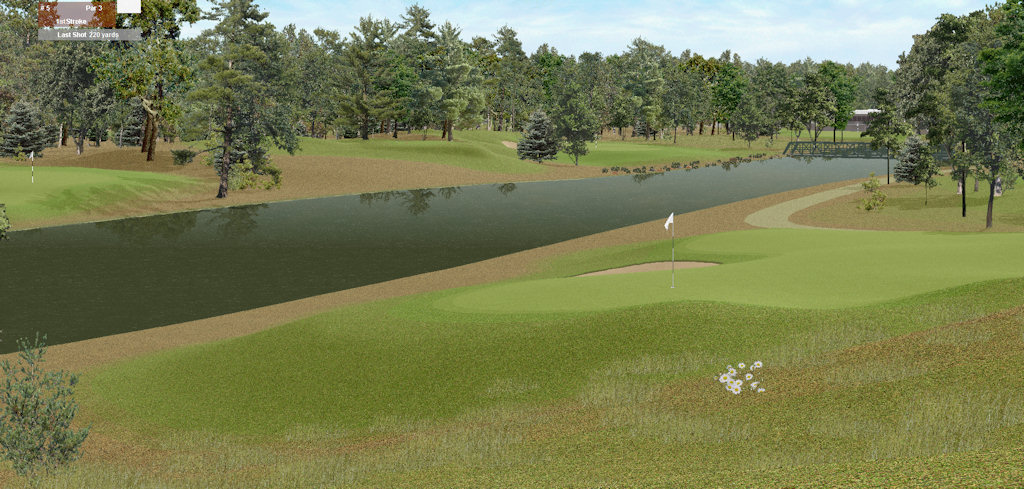 Download
Course
Mill Creek Golf Club (16.8 MB)
Libraries
Plot
Course Info
Architects:

Hole 1:
Hole 2:
Hole 3:
Hole 4:
Hole 5:
Hole 6:
Hole 7:
Hole 8:
Hole 9:
Hole 10:
Hole 11:
Hole 12:
Hole 13:
Hole 14:
Hole 15:
Hole 16:
Hole 17:
Hole 18:

Robert@
Stefan Højgaard and Brian Zager
3puttwilly
Terry Grayson
JJ
Duncan McMonagle (LinksLegend)
Pyecraft
ezmny2001
Yannick Trives (Sevesoldier)
Doron Cook (Bryce)
KSBC6499
Craigus10
Steve Horn
Brian Zager (BrianZ111)
DC1
Adam Brandt
Stan Nehilla
PingKing
Year Built:
2010
Mill Creek Golf Club is the second PGA2000 collaboration course. This time we were able to get 18 different designers to take on one hole each. It plays to a par of 72 at 6,862 yards. The plot is based on this real location near Stevens Point, WI. The course takes its name from the creek that runs through it. The splash screen was uploaded by an anonymous person. The music is from the SNES game Top Gear.
Skills Challenge
The forward tees are setup at various points on the course to give you a variety of different shots and make for a fun alternate "Skills Challenge" play mode. Compete against opponents by trying to get down in as few strokes as possible at each location. It also makes a good practice mode. There's pitches, putts, chips, bunker shots, irons, woods and trouble shots. In a game the lie says "on the tee" but it actually plays like the surface it is on. The pars of the holes have no relation to how hard the skill shot is for that hole. If you care about stats, turn off regulation rules when playing this so it does not record stats. Otherwise it screws up the stats for your player, the course, and the low rounds on the course.
Thanks to everyone who participated and made this project a success.
Hope you enjoy playing this course as much as we enjoyed making it.